TASHKENT, September 23, 2021 – The third round table meeting, Supporting Green, Low Carbon Development of Industry and Economy was held today as part of a series of Green Growth and Climate Change in Uzbekistan policy dialogues and stakeholder consultation that will continue through January 22.
Held jointly by the Republic of Uzbekistan Ministry of Economic Development and Poverty Reduction (MEDPR), the World Bank, and the Regional Environmental Centre for Central Asia (CAREC), the series aims to explore ways to accelerate Uzbekistan's transition to a green economy.
The round table gathered more than 60 government representatives, leading economic development and environmental experts, as well as representatives of civil society, and international organizations virtually and in Tashkent to discuss the vision and opportunities for a low-carbon transition of Uzbekistan's energy, industrial and transport sectors and technologies and the adoption of circular economy practices.
The participants presented on the risks Uzbekistan faces with its carbon-intensive growth model and its low climate change adaptation level as well as a decreased competitiveness of Uzbekistan's exports on the world markets stemming from potential introduction of carbon border taxes. Currently, the energy sector is the main source of more than 80 percent of the country's greenhouse gas emissions while agriculture emits 10 percent of greenhouse gas emissions and both industrial production and waste produce only four percent.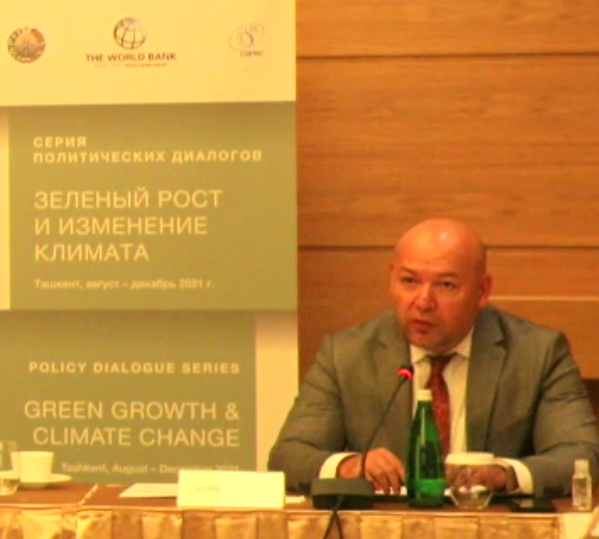 Deputy Director of the Project Office for the Reform in the electric power sector of the Ministry of Energy of the Republic of Uzbekistan, Bahrom Umarbekov, said that Uzbekistan is going to increase renewable energy sources (RES) by 2030 and increase electricity generation from the present 13 GW to 30 GW, of which 5 GW will come from solar energy, 3 GW - wind energy, 3.8 GW - from hydropower.
Ferhat Esen, Senior Energy Specialist, World Bank, noted "The World Bank is committed to supporting the Government of Uzbekistan on its path to energy decarbonization through investment financing and advisory services and analytics. There are significant energy efficiency opportunities in Uzbekistan and the World Bank has provided nearly $600 million in energy efficiency investments."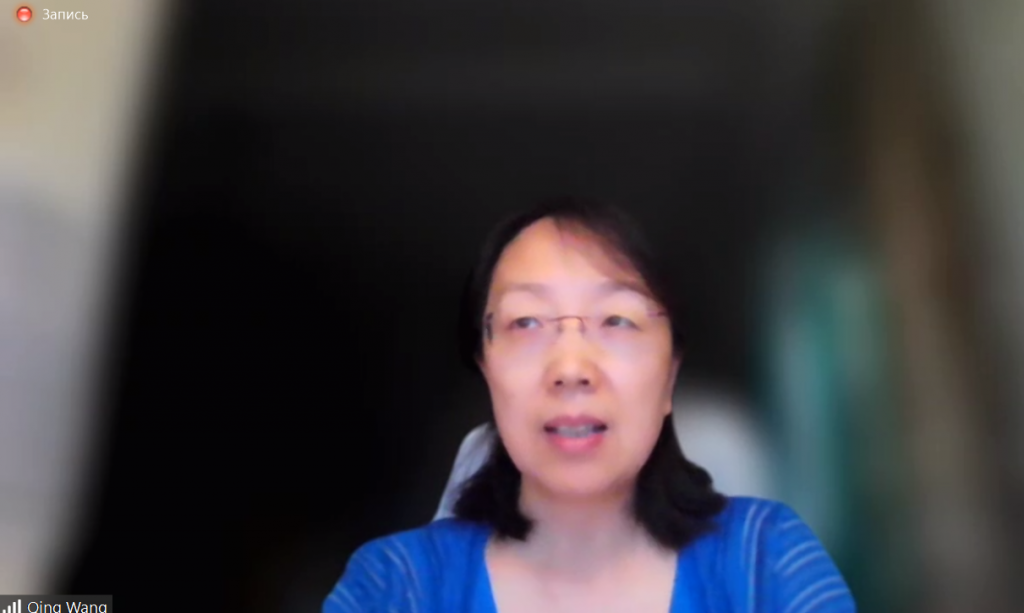 Adoption of circular economy practices are key to greening Uzbekistan's economic growth. Qing Wang, Senior Environmental Specialist, World Bank said that designing out waste and pollution, keeping products and materials in use, and regenerating natural systems are key circular economy practices that will drive the greening of infrastructure and the modernization of industrial enterprises.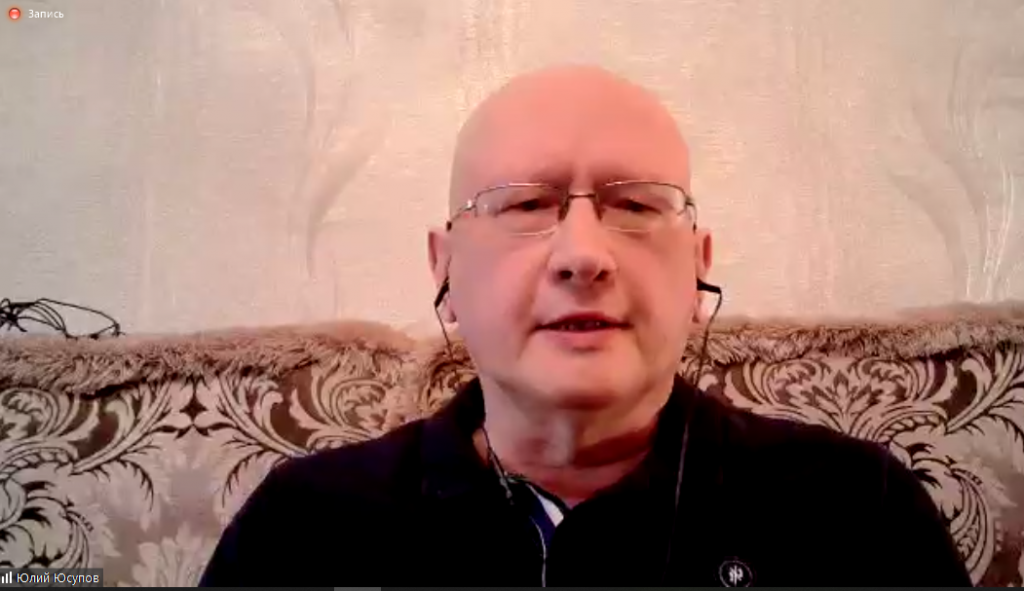 An Independent Expert, Director of the Center for Economic Development, Yuliy Yusupov, believes the energy sector's problems could be solved through the institutionalization of reforms. According to him, comparing with the government sector the private one is more motivated to adopt innovative technologies.
The remaining nine policy dialogue round tables will be held twice a month through January. The meetings focus on supporting green, just, and low-carbon development of industry and economy; building climate resilience; mobilizing green finance; and developing a roadmap for accelerating the transition towards green growth and climate resilience; among others.
The aim of the policy dialogue series is to engage all stakeholders in supporting Uzbekistan towards reaching environmental sustainability goals as outlined in Climate Change Strategy 2021–2023 and the Government's Strategy on Transition to a Green Economy 2019–2030 developed by MEDPR.