The Third Central Asia Climate Change Conference (CACCC 2020) will be held online on October 19-23, 2020. The objective of the conference is to strengthen a regional dialogue on climate change and sustainable development through the information and knowledge exchange in Central Asia. You can get more detailed information on the CACCC-2020 here.
---
A series of our publications will be dedicated to the speakers of the upcoming event. And, today, we would like to introduce you to Jane O. Ebinger, Sector Leader for Sustainable Development of the World Bank, Central Asia. Her presentation on financing climate actions: international funds and initiatives will take place at the thematic session of the fourth day of CACCC 2020, October 22, 2020.
Speaker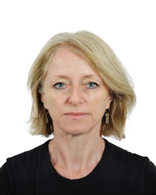 Jane O. Ebinger has recently joined the World Bank's Central Asia team as Sector Leader for Sustainable Development. Prior to this she has held various positions at the Bank focusing on energy, climate change and sustainability issues, including:
Program Leader for Sustainable Development and Infrastructure for Afghanistan;

Director of Policy at Sustainable Energy for All (external assignment);

Chief Technical Specialist on climate change; Manager for Climate Change Policy;

Thematic Coordinator for Climate Change in the Energy Sector Management Assistance Program; and

various operational assignments in Europe and Central Asia focused on energy, environment and carbon finance.
Prior to joining the World Bank, Jane worked in the oil and gas industry for BP and BHP Billiton covering environment management, safety and risk assessment, oil spill/ emergency response.
Jane O. Ebinger has an MA Mathematics and an MSc in Mathematical in Modeling and Numerical Analysis from Oxford University.
Stay tuned for further updates to know about other speakers of the CACCC-2020
_________