The Third Central Asia Climate Change Conference (CACCC 2020) will be held online on October 19-23, 2020. The objective of the conference is to strengthen a regional dialogue on climate change and sustainable development through the information and knowledge exchange in Central Asia. You can get more detailed information on the CACCC-2020 here.
---
A series of our publications will be dedicated to the speakers of the upcoming event. And, today, we would like to introduce you to Dr. Glen Anderson, Senior Development Economist at Winrock International. His presentation on the status of international financing initiatives related to climate change in Central Asia will take place on October 20, 2020 as part of the thematic session of the CACCC 2020 second day.
Speaker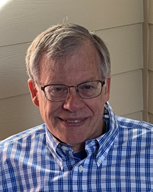 Dr. Glen Anderson is a Senior Development Economist at Winrock International since March 2019 with 29 years of experience in climate change adaptation and finance, environmental policy and economic development. At Winrock, he leads work on climate resilience and finance in Peru related to infrastructure and agricultural value chains and in Senegal in support of the National Adaptation Plan for the fisheries and aquaculture sectors.
In his position as Senior Climate and Development Economist with Abt Associates from 2015 to 2019, he led the company's climate adaptation and financing work and coordinated and co-authored USAID's Climate Finance Assessment covering clean energy, adaptation, and sustainable landscapes. He served as Team Leader for the 3-year, USAID-funded, C5+1 Climate Adaptation regional project in Central Asia and led climate finance work in Bangladesh and Peru. Also, he led a team in India that designed public-private partnerships to address urban disaster risk management challenges, funded by corporate social responsibility resources.
From 1999 to 2015, Glen served as Senior Manager with the International Resources Group (IRG) and led IRG's climate and water practices. From 2011 to 2015, he was Chief of Party for the $31 million USAID-funded Climate Change Resilient Development (CCRD) project which featured technical assistance and capacity building in 33 countries, including Kazakhstan. He authored USAID's first adaptation planning guidance in 2007 and conducted training on adaptation planning for USAID staff and practitioners in the Pacific, South Asia, and Latin America. Glen has co-authored books on international development and the economic valuation of climate services.
He holds his Ph.D. and M.A. in Agricultural Economics from the University of Wisconsin-Madison and his B.A. in Economics from the University of Washington.
Stay tuned for further updates to know about other speakers of the CACCC-2020
_________