TASHKENT, October 7, 2021 – The Ministry of Economic Development and Poverty Reduction of Uzbekistan, the World Bank, and the Regional Environmental Center for Central Asia hosted a roundtable discussing measures the Government will need to take to create conditions for low carbon, sustainable and inclusive urbanization processes across the country.
This event is one of 11 hybrid policy dialogues on Green Growth and Climate Change in Uzbekistan which are being organized in Tashkent from August 2021 through January 2022 involving numerous online and offline attendees.
The policy dialogues provide a forum for public discussion on the country's progress in implementing its climate change commitments and accelerating the transition to a green economy, as outlined in the Government's Climate Change Strategy 2021–2023 and Strategy on Transition to a Green Economy 2019–2030.
During the meeting, government officials, local and international economic development and environmental experts, as well as representatives of civil society and international organizations discussed how to promote greener, more sustainable, resilient, and inclusive cities with improved livability.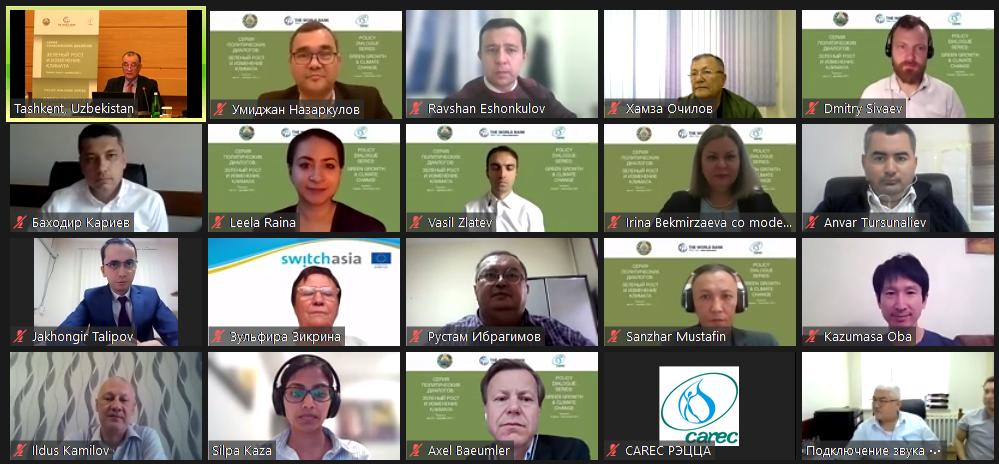 The event participants noted that sustainable transport and waste management, e-mobility, digitalization, and urban reforestation can transform cities into the productive and competitive drivers of Uzbekistan's economy. Better urban planning and strategic infrastructure investment, including expanded public and non-motorized transport networks, can overcome bottlenecks to economic growth, including congestion and air pollution, for more livable cities, making them attractive for people and businesses. Such cities can also help support reductions in greenhouse gas emissions, the experts added.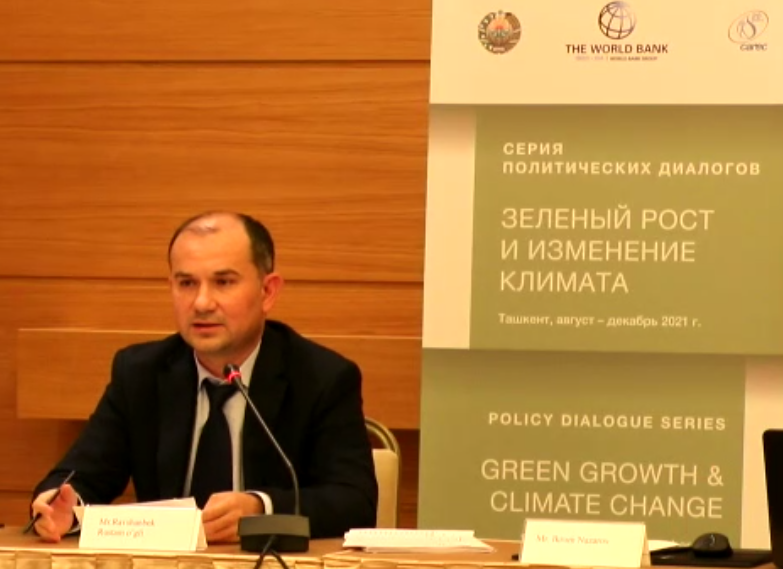 According to Ravshanbek Rustam-Ugli, Head of the Urbanization Development Department of the Ministry of Economic Development and Poverty Reduction of the Republic of Uzbekistan, Uzbekistan implements measures to accelerate urbanization alongside with complex and systematic development of the regions and to improve livability for the population. Thus, the legal framework is being improved, the draft Concept for the Development of Urbanization in the Republic of Uzbekistan until 2030 and the draft of the Roadmap for the Concept Implementation were developed.
Around the globe, more compact, connected, and coordinated cities can provide up to US$17 trillion in economic savings by 2050 and can boost economic growth through easy access to jobs and housing.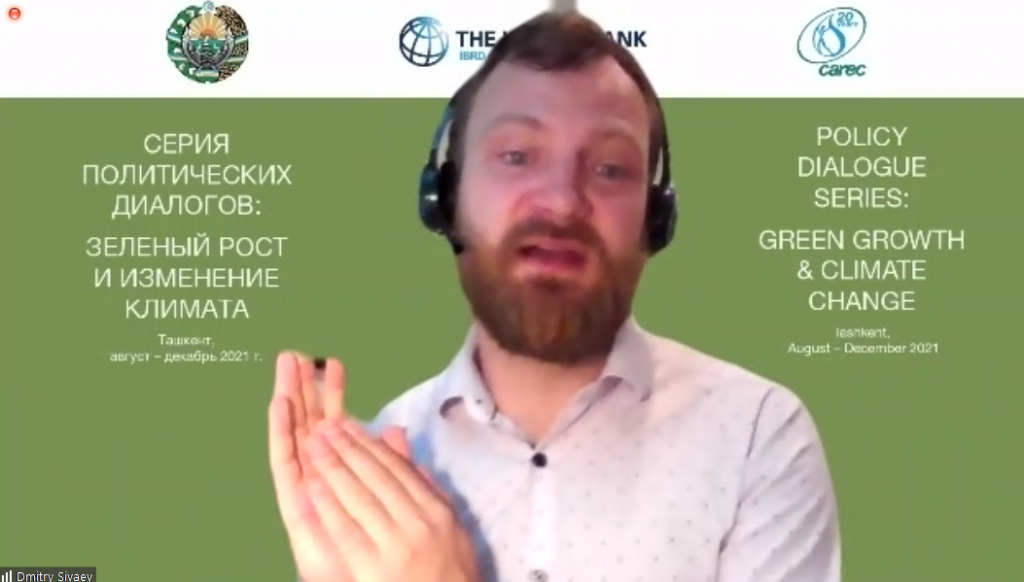 "As population grows and becomes more urbanized, cities can accommodate it by either becoming denser or by sprawling at low density. Limiting urban sprawl is critically important to Uzbekistan's climate sustainability, both from the mitigation and adaptation perspective," noted Dmitry Sivaev, World Bank Urban Development Specialist.
It was stressed that densely populated cities contribute to poor air quality impacting health, livelihoods, and environment.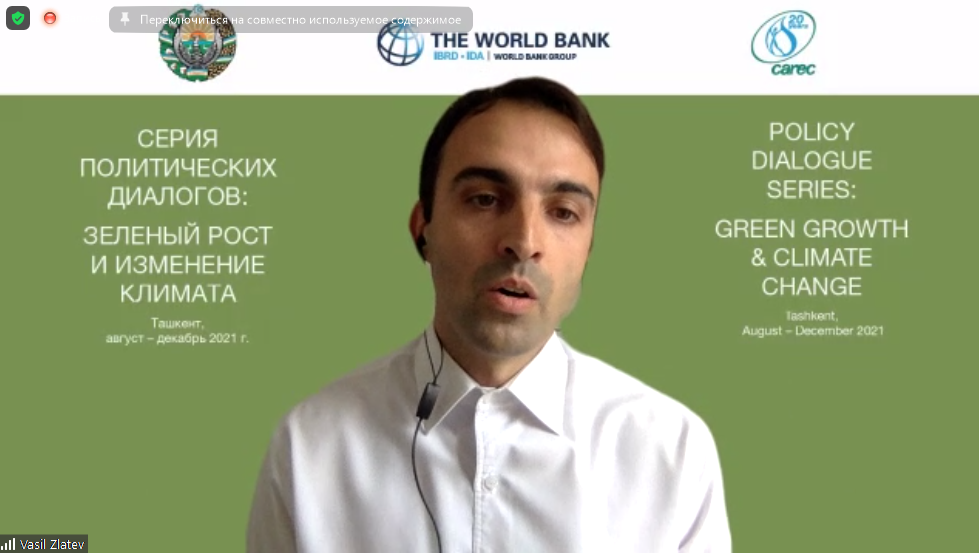 "Even though air pollution is a local problem, solving it requires regional, national, and even international cooperation and coordination," said Vasil Zlatev, World Bank Air Quality Specialist Consultant.
Tashkent is the largest city in Central Asia and the country's key economic center. The impact climate change will have on the city is therefore of particular importance for Uzbekistan and Tashkent's further development should be carefully planned and implemented to be able to address climate change challenges and other shocks and stresses the city is facing.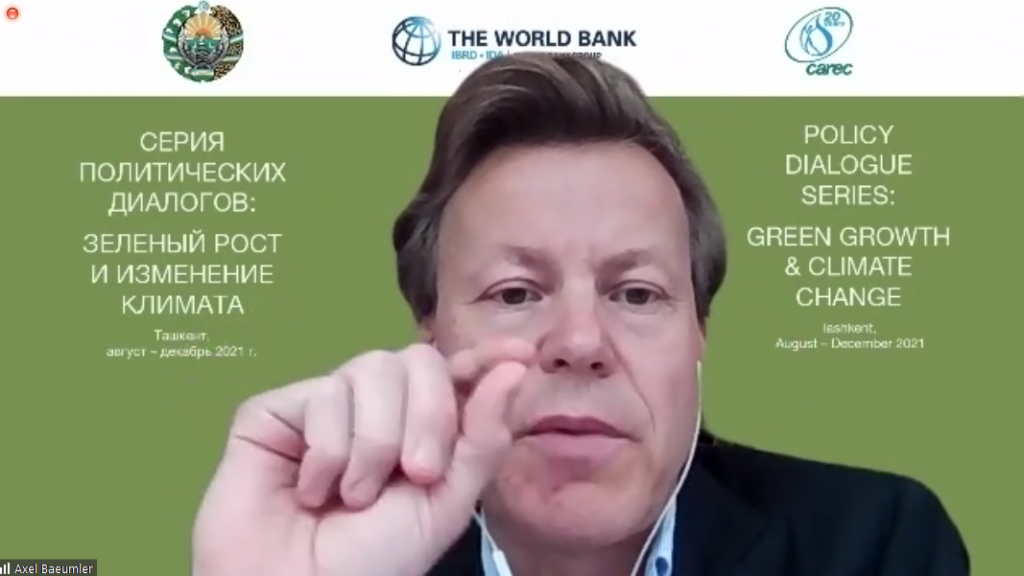 "Tashkent has a unique opportunity to become the first city in Central Asia to join a growing number of leading cities across the world to have an urban resilience strategy and investment program in place to help manage the shocks and stresses the city is facing, including in terms of the impact of climate change," said Axel Baeumler, a Senior Infrastructure Economist at the World Bank.
The remaining policy dialogue roundtables till January 2022 will focus on supporting green, just, and low-carbon development of industry and economy; building climate resilience; mobilizing green finance; and developing a roadmap for accelerating the transition towards green growth and climate resilience; among others.
For more information, please visit the event page here.