TASHKENT, October 14, 2021 – The Ministry of Economic Development and Poverty Reduction of Uzbekistan, the World Bank, and the Regional Environmental Center for Central Asia hosted a roundtable discussing Risks and Opportunities of Climate Change: Moving from Draft Climate Change Strategy 2030 to Long Term Strategy for Decarbonization by 2050.
This event was the fifth in a series of 11 public policy dialogues on Green Growth and Climate Change in Uzbekistan that are held in Tashkent from August 2021 through January 2022 involving numerous online and in-person participants.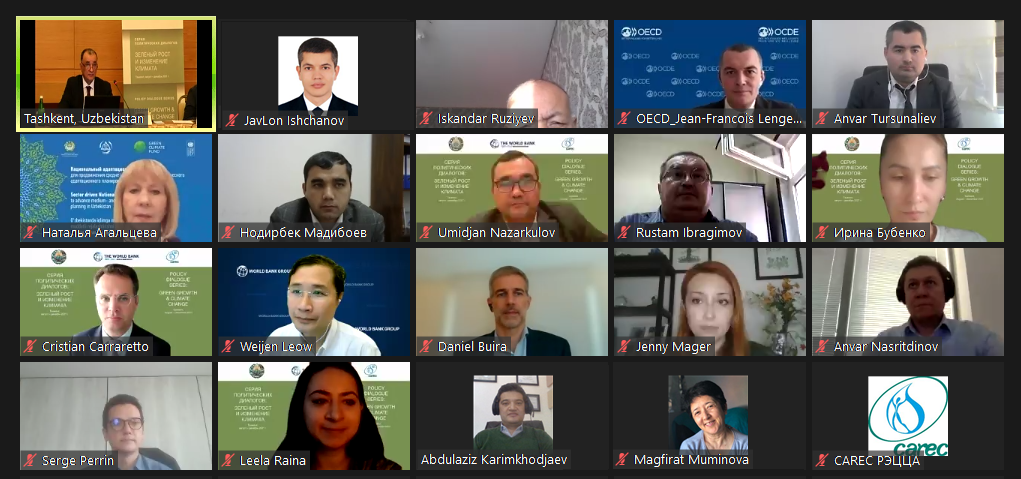 The policy dialogues provide a forum for public discussion on the country's progress in implementing its climate change commitments and accelerating the transition to a green economy, as outlined in the Government's Climate Change Strategy 2021–2023 and Strategy on Transition to a Green Economy 2019–2030.
Government officials, local and international economic development and environmental experts, as well as representatives of civil society and international organizations discussed Uzbekistan's climate change adaptation measures. They include the commitments under the Paris Agreement as well as Climate Change long term planning and modelling strategies to complement Uzbekistan's current short- to medium-term strategic framework. The participants noted that green transition at institutional and financial levels must be guided by a long-term strategy for low-carbon and sustainable economy with clear objectives to be achieved by 2050 and beyond.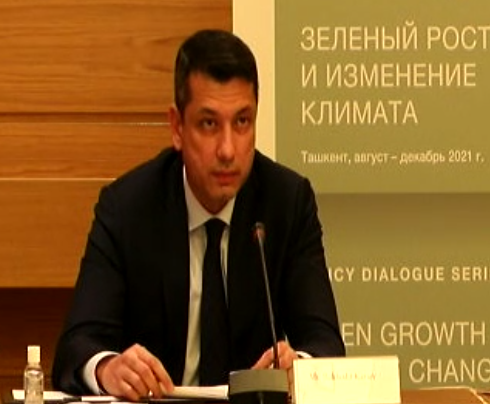 "Since 2017, Uzbekistan has accelerated political reforms in market economy and development of economic partnership in the region. The country is also working to reduce its dependence on natural gas and coal," noted Bakhodir Kariev, Head of the Green Economy Department of the Ministry of Economic Development and Poverty Reduction of the Republic of Uzbekistan.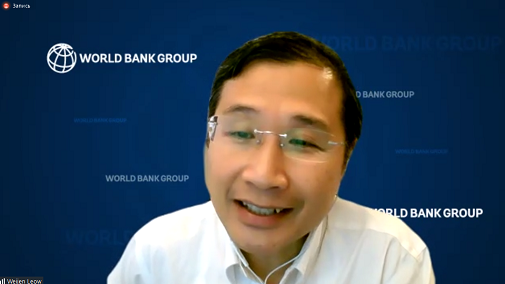 "A long-term decarbonization strategy involves government and society as a whole. It is an excellent opportunity to collectively paint a picture of the future that you want for the country in 2050 and beyond, and to work towards that goal," noted Weijen Leow, World Bank Senior Financial Specialist.
The policy dialogue roundtables focus on supporting green, just, and low-carbon development of industry and economy; building climate resilience; mobilizing green finance; and developing a roadmap for accelerating the transition towards green growth and climate resilience; among others.
For more information, please visit the event page here.